When Dr. Gaby Kafie retired from practicing medicine in 2008, he set his sights on his other burning interest, the manufacturing of fine cigars. With roots in Honduras dating back to 1901, Kafie had entrée into the cigar industry on account of the family's holdings in the energy and dairy sectors. "I turned my cigar passion into a business because we do have a long history in Honduras," he says. "I was able to penetrate the market because of having family there."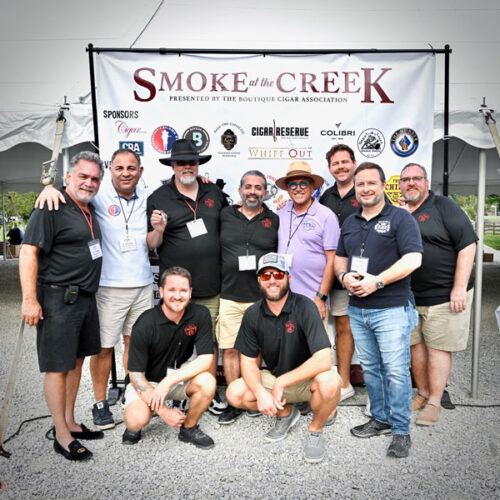 He soon discovered that as an independent manufacturer he had few resources to guide and assist him in navigating the challenges of regulation, taxation, distribution, and logistics, and realized the need for uniting small companies into a cohesive organization dedicated to pooling their strengths and abilities.
Kafie formulated the concept of a trade group of small manufacturers joining forces to, as he puts it, "level the playing field." Although he was discouraged from proceeding by those who had seen such efforts try and fail, he was determined to forge ahead and to succeed. He founded the Boutique Cigar Association of America in 2016 with a few industry friends, all of whom eventually drifted away. 
"The first few years were painfully burdensome on me," he recalls, "however, I'm now blessed that we have a board that carries the weight for our organization equally and willingly."
That board coalesced in 2018-2019 when Armen Caprielian, brand owner of DAV Cigars, took on the role of board president. Along with vice president Garo Bouldoukian of Garo Habano Cigars, Mountain Smoke store owner J.J. Jordan as secretary, and Kafie serving as treasurer, the board numbers seven members, each of whom plays a vital role.
"This is all volunteer work we're doing," explains Caprielian. "No one is getting a paycheck. When you're growing an organization, all of the work can't be on the shoulders of the board. Every member has to step up. There has to be committees, there has to be some initiative that we expect our members to take."
As with all 45 members of the association, Kafie and Caprielian are also full-time cigar brand owners, all with a focus on the boutique side of the industry. As Kafie shares about his own goals, "We don't want to grow to be a big company, we want to be a great company."
It was not lost on Kafie that in order to achieve those goals there would have to be an organization to support his efforts to lobby on behalf of smaller companies, saying the reason the BCA was founded to serve as a unifying voice for small boutique companies. He says he realized an organization like BCA was essential because "there's a lot of people whose opinions are not being heard."
Lobbying, therefore, is the main thrust of the BCA's mission, focusing on representing "single entities that are family-owned and focused on large, non-flavored cigars, and production under 1 million cigars per company."
"We lobby for boutique cigar companies against the FDA, period," says Kafie.
But lobbying is not everything that they do. BCA also strives to educate members as to how to work within the regulatory environment, as well as how to promote their products. "We want to provide an accelerated platform so that these brands, within one or two years of being members, can really understand the industry: how it works, the legality issues, state taxes, etc." 
In support of that goal, the BCA is planning a series of weekly seminars for its membership that will bring in experts from outside of the cigar manufacturing fraternity. There is also a component for educating the public about what these companies have to offer to cigar smokers. Says Kafie, "When people think of the BCA, we want them to know that our members are really stepping it up, that we're small companies that really offer quality products."
The BCA has also established an annual cigar festival, open to both retailers and consumers, and exclusive to boutique cigar makers. The festival has operated for the last two years in Martinsville, Indiana, and doubled in size in its second year with over 800 attendees and 40 companies exhibiting. This fall, the festival will make its debut in South Florida.
Lastly, the BCA is also focused on driving traffic to the PCA Trade Show. Working with the PCA is crucial to BCA's mission, says Kafie, who adds that the core vision of the BCA is "to basically become a subsidiary of the PCA, informally, because we realize that the PCA is our premier lobby group. We want to grow with the purpose of driving more traffic to the show and to better support the PCA lobbying effort as a whole."
To that end, the BCA has created a first-ever Boutique Cigar Association Pavilion debuting at this year's PCA show. The unique pavilion will provide a large, unified presence for BCA member companies to exhibit their products, and also show support for the PCA. Kafie says, "The more companies we can drive to the trade show, the better we can support our industry."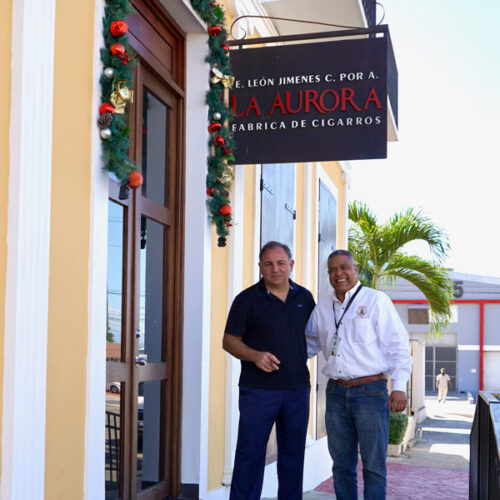 To that end, the BCA has created a first-ever Boutique Cigar Association Pavilion debuting at this year's PCA show. The unique pavilion will provide a large, unified presence for BCA member companies to exhibit their products, and also show support for the PCA. Kafie says, "The more companies we can drive to the trade show, the better we can support our industry." 
The idea behind the pavilion is to help retailers seeking out smaller, more unique brands, and help brokers looking for new companies to represent. By every measure, the pavilion will be a benefit to the PCA, the BCA membership, and the many retailers attending the show. 
"If you are a retailer who likes boutiques, how great is it that you have a specific area where the majority of boutiques are going to be congregating!" says Kafie. 
Caprielian adds, "We are better positioned, we have a bigger footprint. The pavilion is being built out and, thanks to the PCA, it looks exquisite. I know that it'll be eye-catching, and we will have a good presence at the show." This year, 15 boutique companies will be represented at the pavilion.
In addition to all of these activities, the BCA has participated in various regional cigar festivals and events. Caprielian points out: "Any time there's a worthy cause we're all about that. In Minnesota there's an organization that raised funds for a special baseball field that is equipped for disabled kids. They do a very big event once a year at the stadium. Gaby and I participated in that, and all the brands participate."
Potential BCA members can fill out an application to join, and must show that they are licensed, are compliant, and have the appropriate facilities to store their cigars under proper temperature and humidity conditions. Memberships are reviewed annually to ensure that they keep up with current standards. 
The organization is prospering, expanding its reach, and with this year's presence at the PCA Trade Show via the Boutique Cigar Association Pavilion, the BCA is poised to unite, expand and continue to promote the relevance and importance of the growing community of boutique cigar manufacturers. Here's to their continued success.
To find out more about the BCA and how to apply for membership, visit boutiquecigarassociation.com.
This story first appeared in PCA The Magazine, Volume 2, 2023. To receive a copy of this magazine you must be a current member of PCA. Join or renew today at premiumcigars.org/membership.
– Story by Larry Wagner.