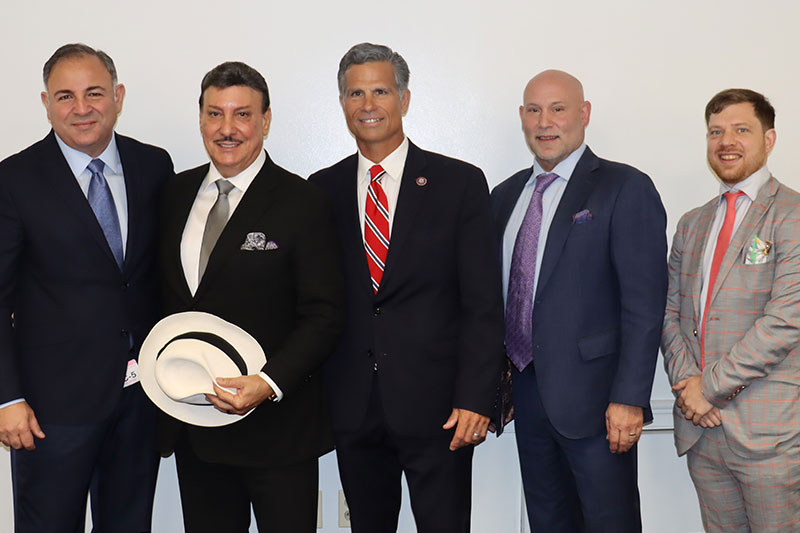 The Roundtable featured Carlos "Carlito" Fuente Jr., chairman of Arturo Fuente Cigars; Dr. Gaby Kafie, founder of the Boutique Cigar Association (BCA); Greg Zimmerman, chairman emeritus of the Premium Cigar Association (PCA); and Joshua Habursky, head of government affairs for the PCA.
Fuente was the first panelist, recalling his upbringing in a cigar family. As a child, the cigar factories were more than just production facilities; they were home. A place where friends and family would come to gather and socialize. To him, the industry was never just about cigars. It was about culture and community. It is about an industry that promotes camaraderie. But he described how the industry he loves has recently encountered challenges in the face of increased regulations.
Congressman Meuser echoed a similar sentiment saying, "This is an industry of small, family businesses, from the farms that grow Pennsylvania Broadleaf in my district, to the rolling factories in the Dominican Republic, to the specialty retail tobacconist on main streets all across the United States. This industry is made up overwhelmingly of family businesses, not big corporations. And yet the federal government is trying to regulate and tax the industry out of existence. I'm fighting against this overreach in Congress and for small American businesses that produce a product that brings people together."
The discussion centered around recently proposed FDA regulations and the connections of the cigar economy to broader discussions in politics today. Premium cigars are a product of nature and artisanship, which makes it infeasible to regulate them like ordinary processed goods. Unique among tobacco products, cigar tobacco is cured for years, and the smoke is not inhaled, making nicotine less bioavailable. Premium Cigar smokers average less than two cigars per month.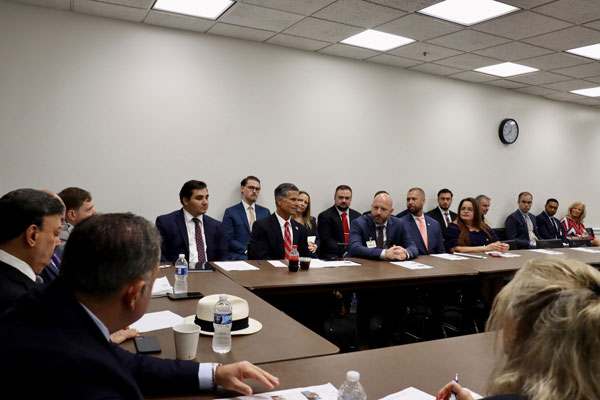 Meuser continued, "Regulating this industry is not only a misuse of government resources, but it is short-sighted to the interest of the United States with respect to our foreign trading partners. The cigar industry supports several hundred thousand jobs and has developed infrastructure to sustain rural communities in Central America. Loss of these businesses would have a devastating impact on these economies and lead to uncontrolled irregular migration."
Congressional Staff and Members of Congress attended this Roundtable, including Reps. Dan Meuser (PA), Darrell Issa (CA), Steve Womack (AR), Alex Mooney (WV), Mario Diaz-Balart (FL), Byron Donalds (FL), David Valadao (CA), and Nick Langworthy (NY).